Low-Light / No-Light Practice Night


Need some practice shooting with a flashlight?


Want to practice low-light scenarios without a flashlight?


Need to practice reloading and moving in the dark?

That's what this night is for!
Since a majority of crimes occur in low-light situations, the prepared self-defense shooter will practice his low-light skills and keep them sharp.
This night will be a two hour session of practice drills and scenarios. Some will be in low-light and some will be in total darkness. Each participant will get the chance to practice his low-light and no-light shooting skills with and without a flashlight. He will leave with a better knowledge of how prepared he is to engage the bad guys in less than optimum visibility.
Participation will be limited to allow each shooter to have time for repetitive practice, so reservations are strongly recommended.
Prerequisites:  This is not for the beginning shooter. You should be VERY comfortable with drawing from concealment, reloading, using cover, and shooting on the move. Though not required, it is recommended that you have some experience with shooting a handgun while holding a flashlight..
Required Equipment:  Please bring the following with you: 
Handgun with a minimum of 3 magazines (or speed-loaders for revolvers)


Night sights are strongly recommended though not required


A hand-held flashlight


Practical-concealable hip holster (no small-of-back, fanny pack, or shoulder rigs)


Belt-mounted magazine pouch(s) for two magazines or 2 speed-loaders


Garment that will conceal your handgun


Eye and ear protection


150 - 200 rounds of ammunition (minimum)
Reservations / Cancellation Policy: To guarantee a spot in the class, please click on the appropriate link on the Class/Match Schedule page. 
NOTE: We take you at your word.  We promise to be there.  We expect the same from you.  A reservation guarantees you space and it is therefore a promise to pay the class fee even if your plans change. 
No Reservation Walk-ins: We will accept shooters without reservations as long as there is room.
Late Arrivals: The door to the range may be locked.  If you arrive late, please call 919-741-8808 for entrance.  Due to range noise we will open the door as soon as possible after we "feel the vibration" of your call.
Class Fee: $40.00
Duration: Two hours
Ammunition: 150 - 200 rounds (minimum)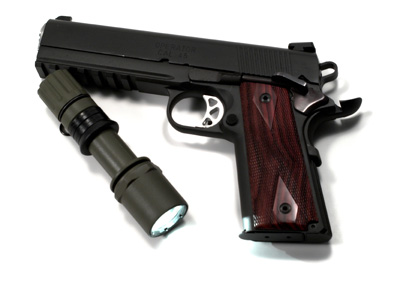 Revised: 10/23/17